The Albuquerque (N.M.) Fire-Rescue Department recently created a new position – a behavioral health director whose mission is to help first responders, cadets and retirees get the mental health support they need at any point in their lives.
The first person to fill that position, Maia Dalton-Theodore, has lifelong ties to the fire service.
A personal history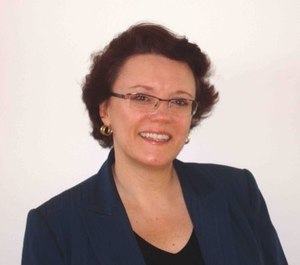 Dalton-Theodore was first introduced to the fire service as a child through her uncle, who was an Indianapolis firefighter. Later in her life, as a substance abuse counselor at a Northern Virginia hospital, she treated several firefighters, learning more about fire service culture in the process. "As a young social worker, I noted how difficult it was for them to break through their professional identity and to become vulnerable," she said.
While working in this capacity, Dalton-Theodore met her late husband Charles (Chip) Theodore, who was a retired captain from the Arlington County (Va.) Fire Department. After retirement from operational firefighting, Chip also became a substance abuse counselor to help his fellow firefighters.
"Chip taught me much about the firefighter personality and issues they face with trauma, post-traumatic stress, and vulnerability to substance abuse and dependence," Dalton-Theodore shared. Chip's own father had died in the line of duty as an Arlington County firefighter in 1961.           
At the time of 9/11, Chip had become the behavioral health coordinator for the Fairfax (Va.) Fire and Rescue Department. Dalton-Theodore continued to build her own career, ultimately becoming the national manager of Amtrak's Internal Employee Assistance Program. When Chip passed away in 2013, she stepped into her late-husband's position with Fairfax County. Then in April 2021, she moved to New Mexico to begin the next chapter of her life.
"A learning organization"
Albuquerque Fire-Rescue (AFR) has had employee support systems in place for some time, including the Members Assistance Program (MAP) through Local 244 and an internal chaplaincy program. The City of Albuquerque also has an employee assistance program.           
But "AFR is an example of a learning organization," Dalton-Theodore explained. The suicides of two active firefighters as well as several retirees motivated department leaders to take a more active role in supporting mental health and wellness among its members. "The decision was made to invest in resources dedicated to behavioral health through collaboration with IAFF Local 244, the city government, and Albuquerque Fire Rescue under the leadership of Chief Paul Dow [now retired]," she said.
Mayor Keller and AFR introduce Maia Dalton- Theodore as the first Behavioral Health Director for first responders. "As part of our investments in public safety, we're stepping up for the health and wellness of firefighters", said Mayor Keller. @iafflocal244 pic.twitter.com/0pGRyWH2eP


— Albuquerque Fire (@abqfire) May 18, 2021
In addition to Dalton-Theodore's new position, the department also created a Health and Wellness Officer position, currently filled by Lt. Miguel Tittman. Tittman collaborates with Dalton-Theodore and also oversees the peer program and chaplains, as well as other general health and wellness programs.           
Collaboration will be a cornerstone of the new position. Dalton-Theodore said she looks forward to working with other individuals and agencies in the city and region as she builds the new program's infrastructure and designs trainings and workshops for all stakeholders, including active firefighters, retirees, new hires and their families. Workshop topics might include stress, trauma, depression, substance abuse and dependence, sleep health, coping with retirement, and managing life as a fire department family.
"I will also be providing clinical counseling sessions to employees and performing assessments and referrals should an employee need more in-depth services," she said.
Through all these efforts, Dalton-Theodore emphasizes that confidentiality will be a foremost value and concern.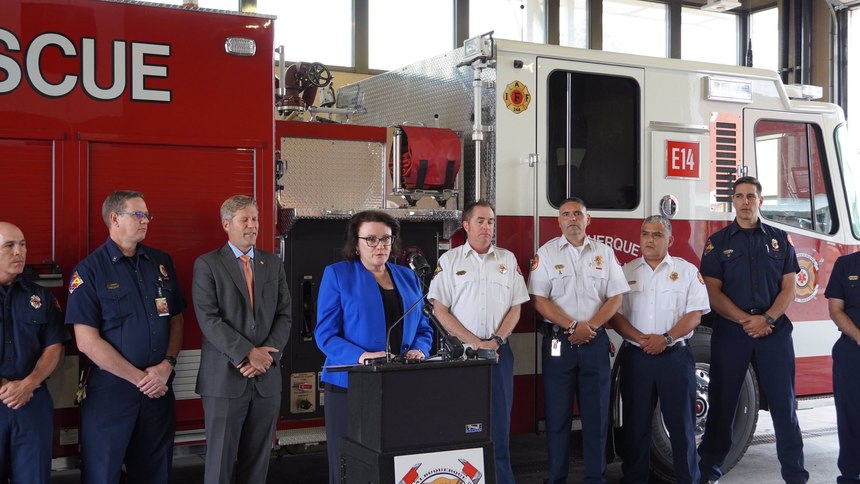 Programs underway
The work has already begun. "We put out information on mental health issues to department members for Mental Health Awareness Month [in May]," Dalton-Theodore shared. "In June, we focused on sleep health. Another issue we will be addressing is substance abuse and dependence in the fire service."
She added that the coming months will include the formulation of policies and procedures for the Behavioral Health Office to give department members a clear understanding of what the new position will entail. Dalton-Theodore will also be doing ride-alongs to better get to know department members.
Dalton-Theodore understands the challenges she will face as she settles into her new position: "One of my biggest challenges is to help AFR's firefighters to overcome the stigma of behavioral health issues, and most importantly, reaching out for help."
Through her professional and family background, Dalton-Theodore realizes how difficult it can be for firefighters to talk about experiences that may have deeply affected them: "Firefighters tend to wear emotional armor to protect themselves from the traumatic calls they respond to. This protective factor can serve them well, but it can make it more difficult to talk about how the calls have affected them. Admitting they have a problem means that they are not in control, and they do not want to be seen as weak or broken."
Help each other
Through this new program, which emphasizes safe, confidential and customized services, AFR has made a major commitment to behavioral health support for its members. Dalton-Theodore is ready to take on the challenge of this work but understands that success will only come when all members embrace a new approach to mental wellness. "We need to be keeping an eye out for each other," she emphasized.