Entertainment

"If it weren't for this place. We wouldn't be together. No joke. No restaurant means more to us."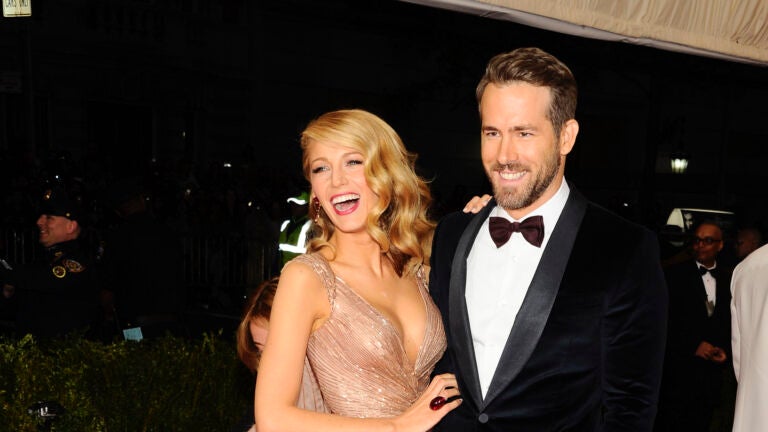 Ryan Reynolds and Will Ferrell begin filming Christmas movie 'Spirited' in Boston


All the Hollywood movies and TV shows filming in Massachusetts in 2021

Ryan Reynolds and Blake Lively celebrated the 10th anniversary of their first date over the weekend in the same place where they first fell in love: Boston.
Reynolds and Lively, who met while both starring in "Green Lantern," officially became an item in 2011 while Reynolds filmed "R.I.P.D" in Boston. They tied the knot a year later in September 2012.
For the anniversary of their first date, the pair celebrated this weekend at O Ya, the Japanese restaurant near South Station that has long been one of their favorites.
"Our favorite restaurant with her 4th favorite date," Reynolds posted on Instagram on Sunday, sharing a photo of himself and Lively with O Ya in the background, as well as a second photo showing the couple posing with restaurant staff.
"If it weren't for this place. We wouldn't be together. No joke," Lively wrote on her Instagram story. "No restaurant means more to us."
The couple previously celebrated Reynolds' 40th birthday at O Ya's NYC location, with Lively writing that O Ya was where the couple "fell in love."
The restaurant shared the love right back over the weekend, posting a thank-you to the couple on Instagram.
"Special thanks to @blakelively and @vancityreynolds for always being so kind and so supportive of our entire team," the restaurant wrote. "We love that you love o ya!"
In a July appearance on the SmartLess podcast, Reynolds described how he and Lively had "always kept in touch but casually" after filming "Green Lantern," before a trip to Boston took things to the next level.
"Next thing you know, she was going to Boston, I was going to Boston and I said, 'Well, I'll ride with you.' We got on the train and we rode together," Reynolds told podcast hosts Jason Bateman, Will Arnett, and Sean Hayes. "I was just begging her to sleep with me."
Reynolds is currently in Boston filming "Spirited," a movie musical inspired by Charles Dickens' "A Christmas Carol" and co-starring Will Ferrell and Octavia Spencer. Reynolds and Ferrell first arrived in the city in late May for pre-production and began filming scenes in July. Production on the Apple TV+ film is expected to run until at least late October.
Need weekend plans?
The best events in the city, delivered to your inbox.