Sydney-born scientist David Kannar never thought developing a low GI sugar would see him internationally recognised less than five years later.
Key points:
Dr David Kannar lost his brother to diabetes, motivating him to develop a low GI sugar
His food tech company Nutrition Innovation created a means make to it which mills are using around the world
The company has been recognised by the United Nations for its innovation
After losing his brother to type 2 diabetes in 2016, Dr Kannar was determined to tackle the sugar crisis and improve world health, minimising the likelihood of obesity and diabetes.
"Diabetes has been described as an epidemic affecting 1 in 20 Australians," he said.
"When it touched me directly I was motivated to do more.
He founded the food technology company Nutrition Innovation in 2017, hoping to use his doctorate on a mission to create "healthy sugar".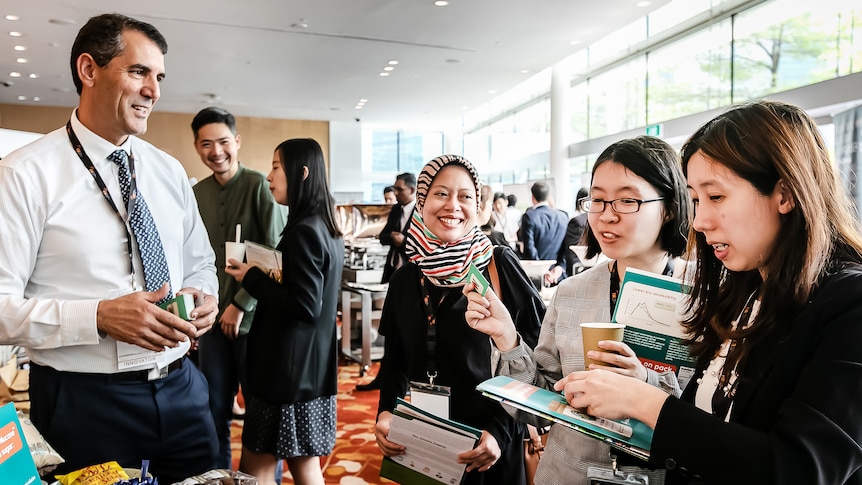 Making a low GI sugar
Dr Kannar said creating a low GI sugar meant just taking things back to basics.
"All the carbohydrate sources you take, for example, there is now encouragement to have brown rice instead of white rice and whole wheat instead of refined white flour," he said.
"This is no different. Instead of white sugar it's just less processed and unrefined brown sugar."
But a problem arose; there was no technology available to make a consistent, low GI brown sugar.
The technology has been installed in mills in Africa, Asia, Malaysia, India, South America, and Australia.
"We have interest in sharing the technology we developed to decrease cost and actually get an affordable product where it is needed," Dr Kannar said.
This work has been recognised at the UN Food Systems Summit, a competition designed to uncover the innovators who are leading the charge for more sustainable, inclusive, and resilient food systems.
Nutrition Innovation has been recognised as one of 50 "best small- and medium-sized enterprises" from across the world, transforming food systems for a better tomorrow.
"I'm still getting over the shock of getting it, to be frank," Dr Kannar said.
"The award is a great honour by the United Nations.
What's so good about low GI sugar?
GI refers to the glycaemic index for a food and measures how carbohydrates affect blood glucose levels.
It then ranks the quality of carbohydrates based on this score.
High GI carbohydrates tend to cause blood sugar levels to spike and then crash, whereas low GI foods are digested and absorbed more slowly.
According to Susan McLeod, a nutritionist at LaTrobe University, this slow release of glucose into the bloodstream is proven to be much more beneficial for the body — from improving energy levels to managing weight, diabetes, and other health concerns.
"The lower the glycaemic index the slower our bodies metabolise it," she said.
"And when sugar is metabolised slower the body can control the release of glucose into our system.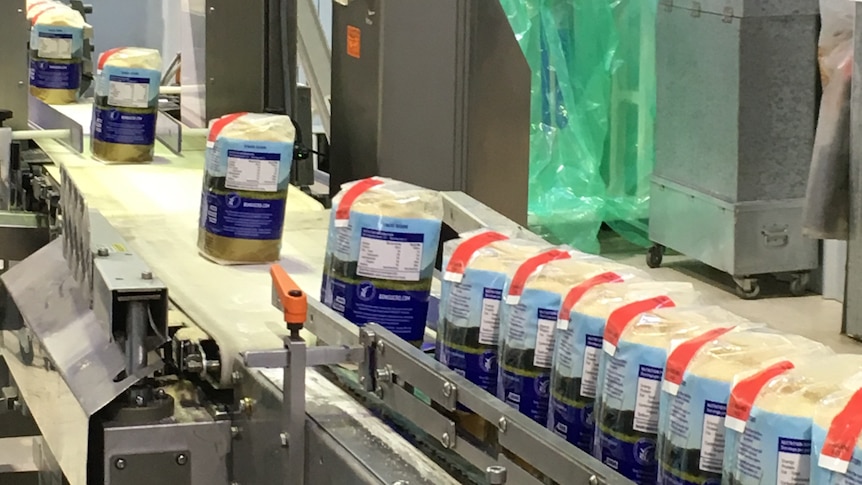 Ms McLeod said diabetics are not the only people who benefit from low GI sugars; it can actually help burn fat.
"When you consume sugar it puts a hold on burning our fat stores and starts to burn the glucose in the sugar because glucose is the body's preferred energy source," she said.
When we eat regular sugar, the sugar is broken down into two molecules; glucose and fructose, and our bodies spend more time burning the two than our fat stores.
"Less processing [when making low GI sugar] means the sugar retains a natural antioxidant that actually minimises the amount of breakdown," Ms McLeod said.
Low GI sugar in Australia
Sunshine Sugar, based in northern New South Wales, was the first company in the world to start using Nutrition Innovation's technology and create their own low GI sugar. 
"We've been producing low GI sugar for the past three years," said Sunshine Sugar chief executive Chris Connors.
"It's part of our strategic business plan to change the future of our business."
As a diabetic himself, Mr Connors has seen the benefits of his product. 
Low GI sugar products have been wildly popular overseas but take-up has been slower in Australia.
"It's taking a bit of time here, but there are certainly many people enquiring about it," Mr Connors said. 
"We're now seeing some supermarkets putting the product on their shelves so I think it'll really pick up."